If you are looking to take part in our Pocket Power Savings service this year, you may have been asked to provide the last four digits of your GUID number. But what is that and how can you find it? Have a read below so you have everything you need to take part in our Pocket Power Savings events!
What is a GUID number? 
A GUID number or Globally Unique Identifier number in full, is an individual reference number for a device. We require this if you are taking part in the Pocket Power Savings service so we can see how much you have rreduced your energy by during peak times. 
How can you find my GUID number? 
To make it easier for you to locate this information for our Pocket Power Savings service, we have added your unique GUID number to the account overview page. 
This can be accessed once you have logged into your online account. Check below to see where you'll see it.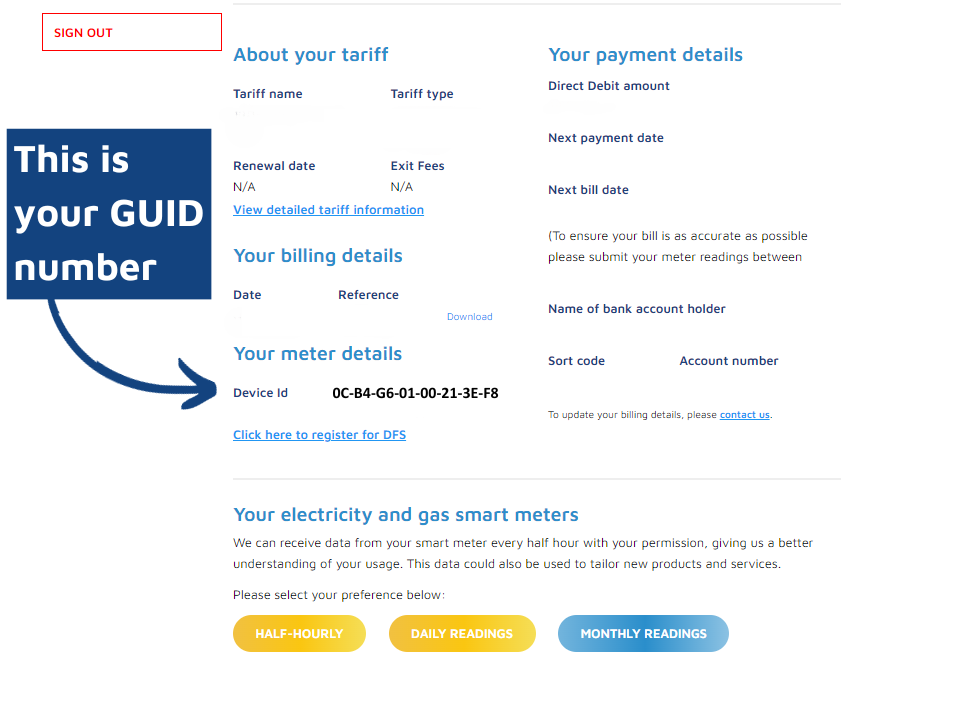 You will only require the last four digits of your GUID number, so in this case, it will be 3EF8.
What if you can't see your GUID number on your account?
You check the email, log on to your online account and follow the steps above but your GUID number isn't showing. No need to panic, there are other ways to find this number too. You can check your In-Home Display device which will have the full number on its base as shown in the photos below.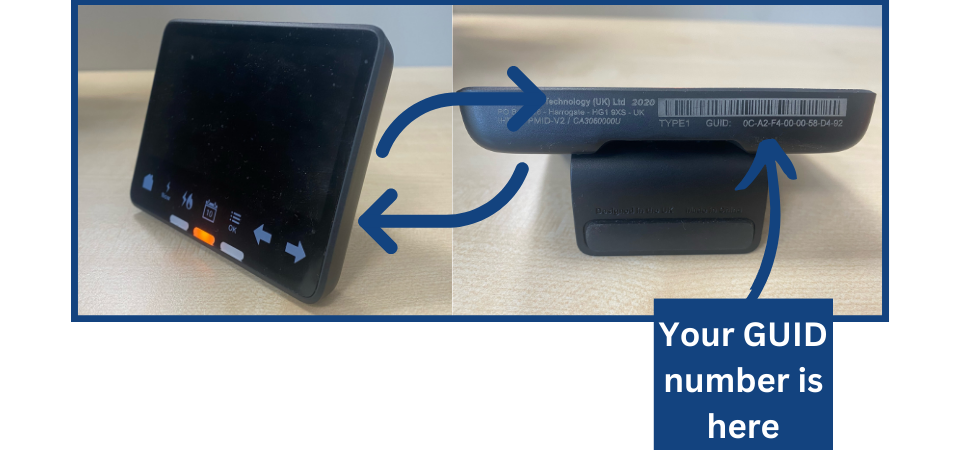 If you don't have an In-Home Display or your GUID number is not shown on the base of the device, you can contact our friendly customer service team who will be able to locate the number for you.