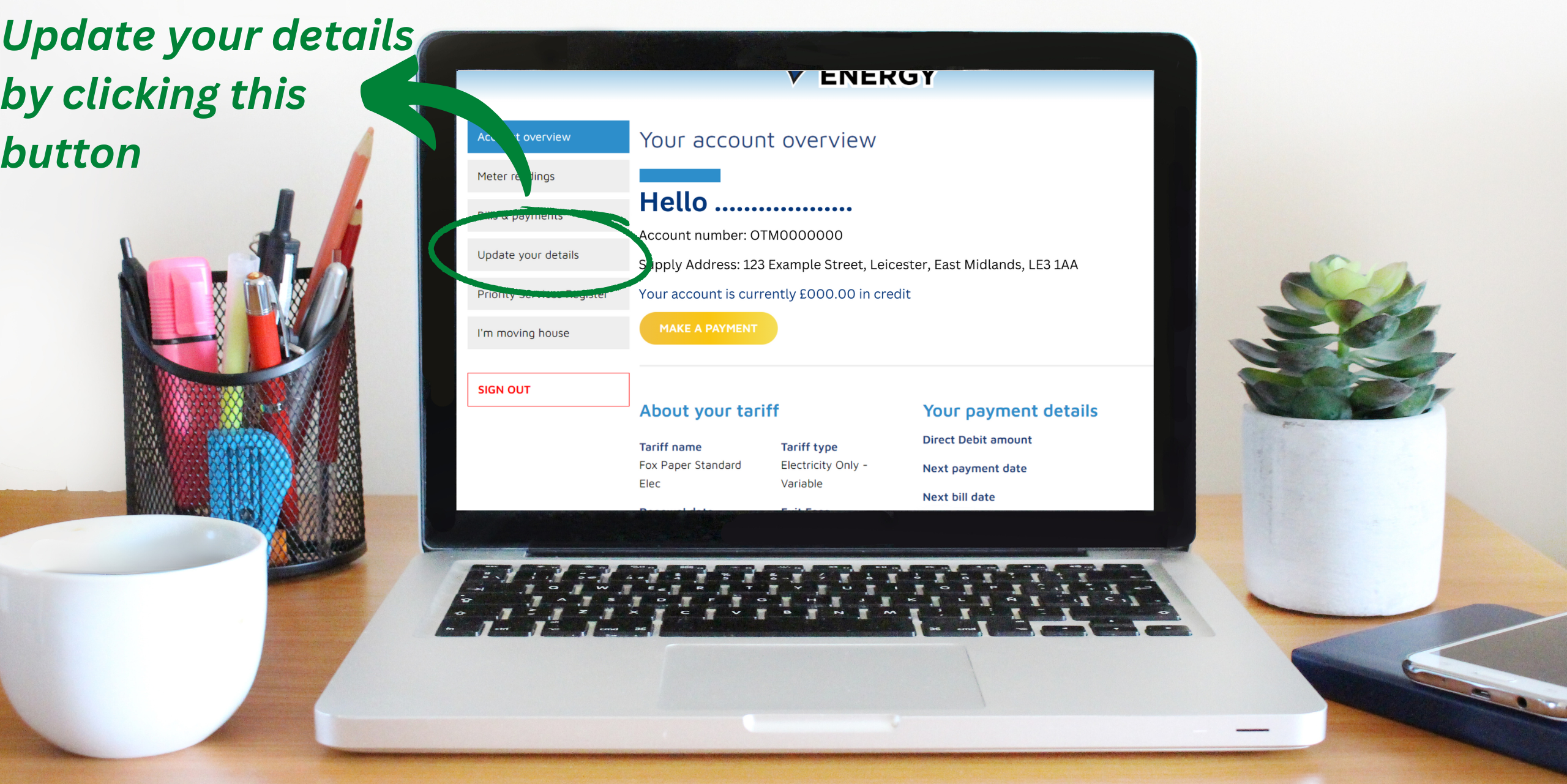 How do I update my personal information?
If you need to update your information on your account, you can click our 'Update your details' section on the home page of your portal.
What if there is an error with my address?
If there is an error with your address, please email hello@outfoxthemarket.co.uk and we'll get it amended right away.