As the winter months are now here, the likelihood of us using more gas to heat our homes is much higher. This can subsequently bring more chance of developing issues, some of which can be very dangerous if not dealt with correctly.
In this article, we will provide an explanation for what to and not to do if you smell gas, have concerns regarding carbon monoxide or if your hot water or heating is not working so you can keep back to normal as soon as possible.
What should I do if I smell gas?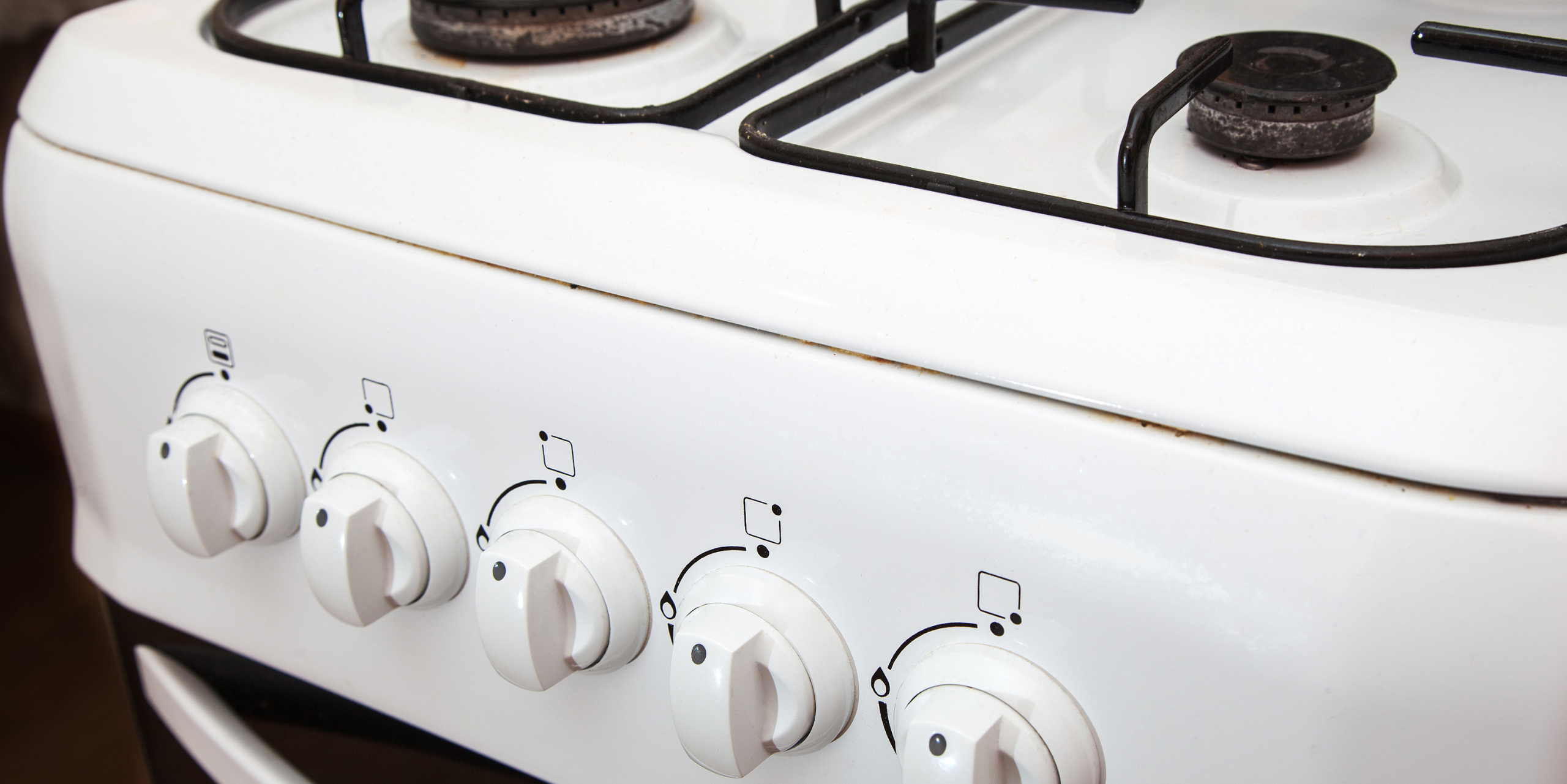 If you suspect a gas leak and/or can smell gas, it is of paramount importance to contact the National Gas Emergency Service hotline on 0800 111 999. This number is monitored 24/7, 7 days a week.
You can keep your home safe by following these instructions:
As soon as you possibly can, ventilate your home by opening windows and doors so the gas can escape the property.

Check all appliances that use gas are turned off to ensure there is no more leaking.

If you have a gas hob, ensure that all nobs are switched

Call the 24-hour National Gas Emergency hotline on 0800 111 999.

Once it is safe to do so, turn off your gas at the control handle by turning it 90-degrees from the pipe.

Vacate the property and ensure that you inform your neighbours of the gas leak.
If you do have a gas leak it is extremely important that you leave the property as soon as possible and get to a safe place. 
What not to do:
Do NOT operate any switches in your home including lights, doorbells or push buttons that you may have in your property.

Do NOT attempt to use your mobile phone in the property and ensure you take it out of the vicinity as soon as you can.

Do NOT use any naked flames in or around the affected area. This includes smoking, lighting matches or using lighters along with any other flammable items.

Do NOT re-enter the property until the relevant authority have given permission to do so.
It is critical that you know the location of your emergency control valve and how to use it. They are usually found in the same compartment as your gas meter and will have a red/maroon colour.
What do I do if I have concerns about Carbon Monoxide?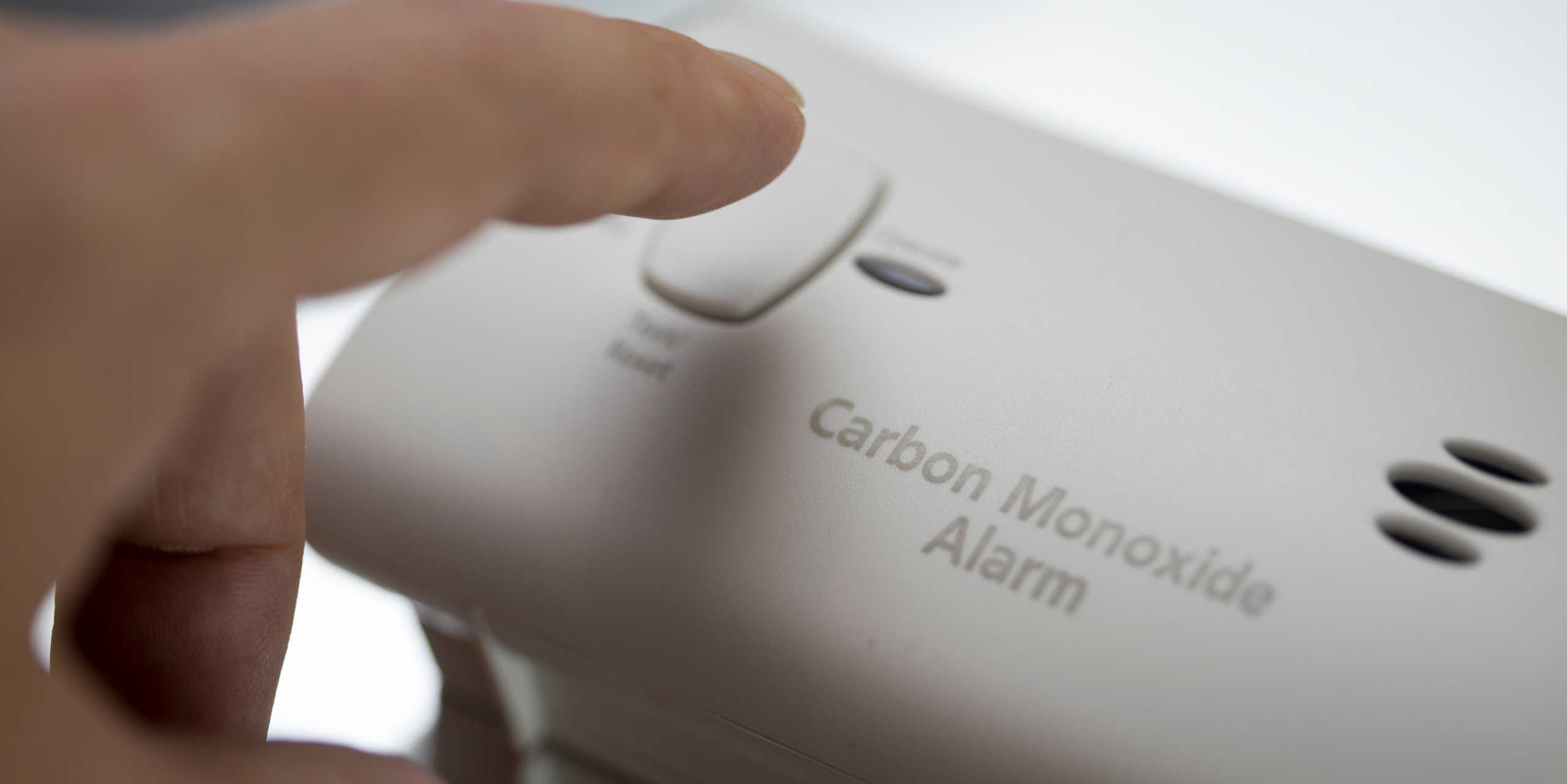 It is very difficult to spot carbon monoxide as it is a tasteless, colourless gas. Symptoms of carbon monoxide poisoning include feeling cold-like symptoms and you may notice that flames on your hob are yellow rather than the usual blue.
If you believe that you are experiencing a carbon monoxide leak, you should contact the National Gas Emergency Service hotline on 0800 111 999 immediately to obtain safety advice and the steps moving forward.
What should I do if my hot water or heating is not working?
There are multiple reasons as to why you may not be receiving gas, if you find yourself in this situation, the first thing to do is check your boiler is working and if any other gas appliances (a gas hob or fire) are functioning correctly.
If it is only your boiler that is not working, you should call a local registered gas safety engineer who will be able to diagnose the problem and complete the relevant work to get your boiler working again.
You can check for a local registered engineer here.
If none of your gas appliances are working, you should firstly check with your neighbours to see if there are also facing similar problems and then contact your local Gas Transporter on 0800 111 999.
Once you have been in touch with the Gas Transporter for your area, they will have visited you to make the property safe or informed you that there is a problem with your gas meter.
How do I get Gas back into my property?
Once you have been given the relevant information regarding your gas meter, please contact OFTM on 0800 103 2702 or hello@outfoxthemarket.co.uk to get you back on supply which we aim to do within 72 hours of being notified.
When you report this fault to OFTM, our customer service agents will ask for the following information to be provided to ensure that engineers sent out to your property will be able to get you back on supply quickly.
Picture of the Gas meter so that OFTM can see the entire meter details and connectors,

Picture of the Gas meter location and box,

Picture of any paperwork Gas Transporter has left/shared with you,

Advice from Gas Transport of your metering faults,

Your address and contact details,

Confirm you or an authorised person aged 18 years or above will be available and present at your property in the next 4 – 5 hours to provide engineer access to your property.
What happens next:
One of our customer service agents will pass this information to our emergency team to assess and book an engineer to attend

When an appointment has been booked, you will be contacted to advise of the following:
Your booking Reference Number

Expected Arrival date and time of our Metering Engineer, within a 5 hours' time slot.
Please make sure you or an authorised person aged 18 years or above are at the property to provide engineer access to carry out this metering job.

Before the engineer leaves your property, ensure that you have checked that your gas appliances are working, and gas is coming through from the meter into your property.

Sign the engineers' paperwork to confirm the job has been completed to your satisfaction and that you now have gas supplying your property.
How do I raise concerns with work carried out by the gas metering engineers?
Please contact OFTM if you have any concerns regarding the work that has been carried out at your property.
To ensure we can get this issue rectified, please do take photos of the problems you see and share these with OFTM with a detailed explanation.
Our Customer Service agents will take the information you have provided and raise your concerns with SMS plc, our national metering engineer partner, so we can reach a positive outcome for you.
It is not possible to give a timescale for a resolution until the information has been shared with SMS plc as this depends on the severity of your matters. However, OFTM commits to providing regular updates and working in partnership with you and SMS plc, to guarantee the concerns you have get resolved as soon as possible.
As OFTM have always done, we will be working in compliance with our existing complaint process and procedures so that, if you feel the situation has not been resolved as it should have been, our complaints team can investigate this for you.