We have all seen the price of energy shoot up over the past few years and whilst the majority of the time it is an unavoidable cost, there are some power-hungry appliances that may be unnecessarily stealing an extra £147 pounds out of your pocket.
Quotezone.co.uk's expert team have recently named the top 10 household "vampire appliances" that are sucking up additional energy, even on standby mode.
Many of these devices are likely to be in your home and probably won't have thought twice about leaving on, we know we didn't!
It has been reported that almost 25% of household electricity is wasted on these devices.
The founder of Quotezone, a site to help UK consumers find cheaper alternatives to save money, said:

So, without further ado, let's jump into the list and see how you can save some money by flicking those switches off and holding down that power button!
Games Consoles:
It is no surprise that games consoles need a lot of electricity to run, but leaving them on when you are not playing or on standby mode will cost you a staggering £28 a year extra! As technology improves in the gaming world, the capabilities of games consoles are growing all the time, but these advancements come at a cost. An expensive cost.
By ensuring your console is on energy-saving mode and turning it off at the plug socket when you finish up will help you amass a tidy little saving on your yearly energy bills.
Desktop Computer:
Since Covid-19, there has been a huge shift in how people work. Many have now switched to a hybrid or completely remote work setting which already increases energy costs due to the need of one or more computer screens running for most of the day. However, leaving your desktop device on standby whilst on your lunch break or outside work hours will be adding a whopping £13 to your annual bill.
It is important to make sure you turn your devices off when they are not being used so they don't have the chance to eat away at your electricity.
Laptop:
Laptops are a fantastic invention, they have everything you could need from a desktop computer but have the benefit of being portable, allowing you to use them anywhere in your home. However, leaving them plugged in at 100% battery or when they aren't being used will cost you nearly £11 a year on top of your bill.
To prevent this from happening, it is important you only charge the device when necessary. Not only will this lower your bills but it will also help maintain a healthy battery life, enabling you to use it for many years to come.
SMART Speakers:
The introduction of SMART speakers have made finding information and listening to music so much easier. All you have to do is say: "Alexa, what's the weather like today?" or "Hey Google, play the song Wonderwall by Oasis" (Only if you are an Oasis fan of course!) and the information or instruction is carried out instantaneously.
But if you think about how often they are used in comparison to how long they're left on standby, they really are gulping extra electricity that does not need to be used. If you do use a SMART speaker multiple times a day then there will be little point switching it off at the wall, but it is still worth switching the device off for the night to save an annual cost of almost £7.50.
Dishwasher:
The convenience of a dishwasher cannot be understated and according to Which? research, they use less water than handwashing your pots and pans.
Leaving it on during the day if you are doing housework or getting a large amount of cleaning done is no problem, however, it may be worth looking at completing less cycles throughout the week or doing a mixture of hand and dishwashing. It is always good practice to switch it off at night too.
This could help you save well over £7 on your annual energy costs.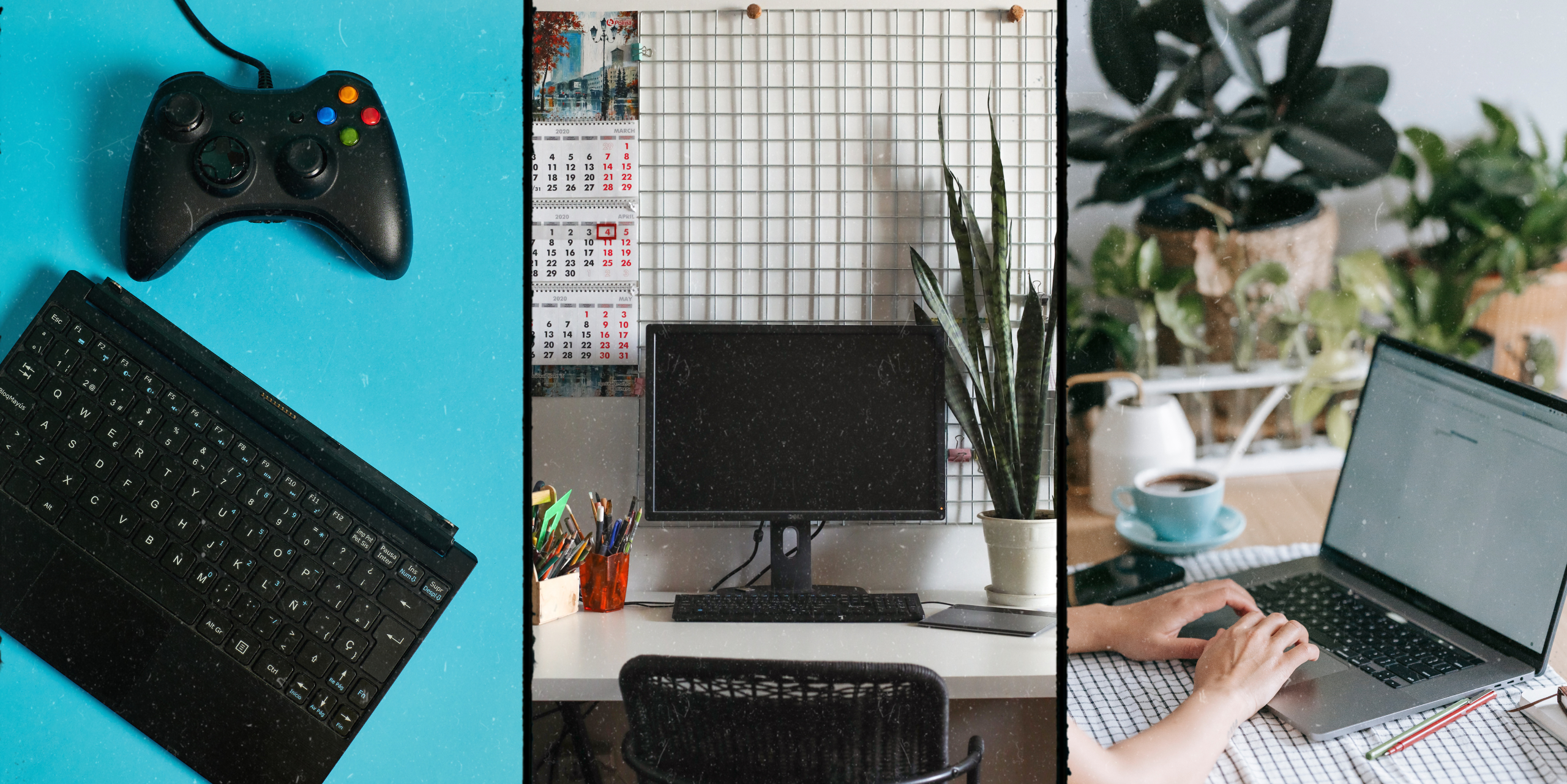 Washing Machine:
For number six, we are staying in the kitchen and talking about your washing machine. Whilst they have a relatively low cost to run and maintain (less than one pence for an hour of standby use), this figure will still amass to around £6.50 per year.
Quotezone say you are able to run two 3W LED bulbs for eight hours a day - for an entire year for the same price!
To prevent this, it may be worth investing in an appliance with an EPC rating of A to save some pennies in the long run.
Tumble Dryer:
Most would already have presumed the pesky tumble dryer would have made it onto this list as they are very well-known for their high energy consumption.
Even though they are one of the handiest appliances in the home, it is thought they are costing you £1.20 per drying cycle and just like the washing machine, when left on standby they are needlessly adding more than £6 to your annual bill.
Switching them off when you know you won't be using it for some time or finding alternative ways to dry your clothes such as a clothing horse or radiator will help keep your costs down!
Microwave:
The microwave. The epitome of quick and easy; but did you know many households leave them on all the time when they are only used for an average of less than half an hour a day?
If they are left on to sap power, you will see an added £5.95 to your yearly bill. That's the same price as two ready meals to put in it!
Television:
There aren't many better feelings than kicking off your shoes and putting your feet up to binge-watch a few episodes of your favourite new show, but leaving it on at the wall after you've switched off or headed to bed could cost you almost £6 per year. Just for being on standby!
The best solution is to make sure you turn the TV off completely unplugged to stop it from drinking all that additional electricity when you re not watching.
Printer:
With the world currently going through a digital transition, the need for a printer has dropped significantly but that doesn't mean they are not guzzling energy when plugged in.
Just letting the appliance sit there unused will still cost £1.24. It may not seem like a huge amount, but wouldn't you rather have that money than letting it go to waste?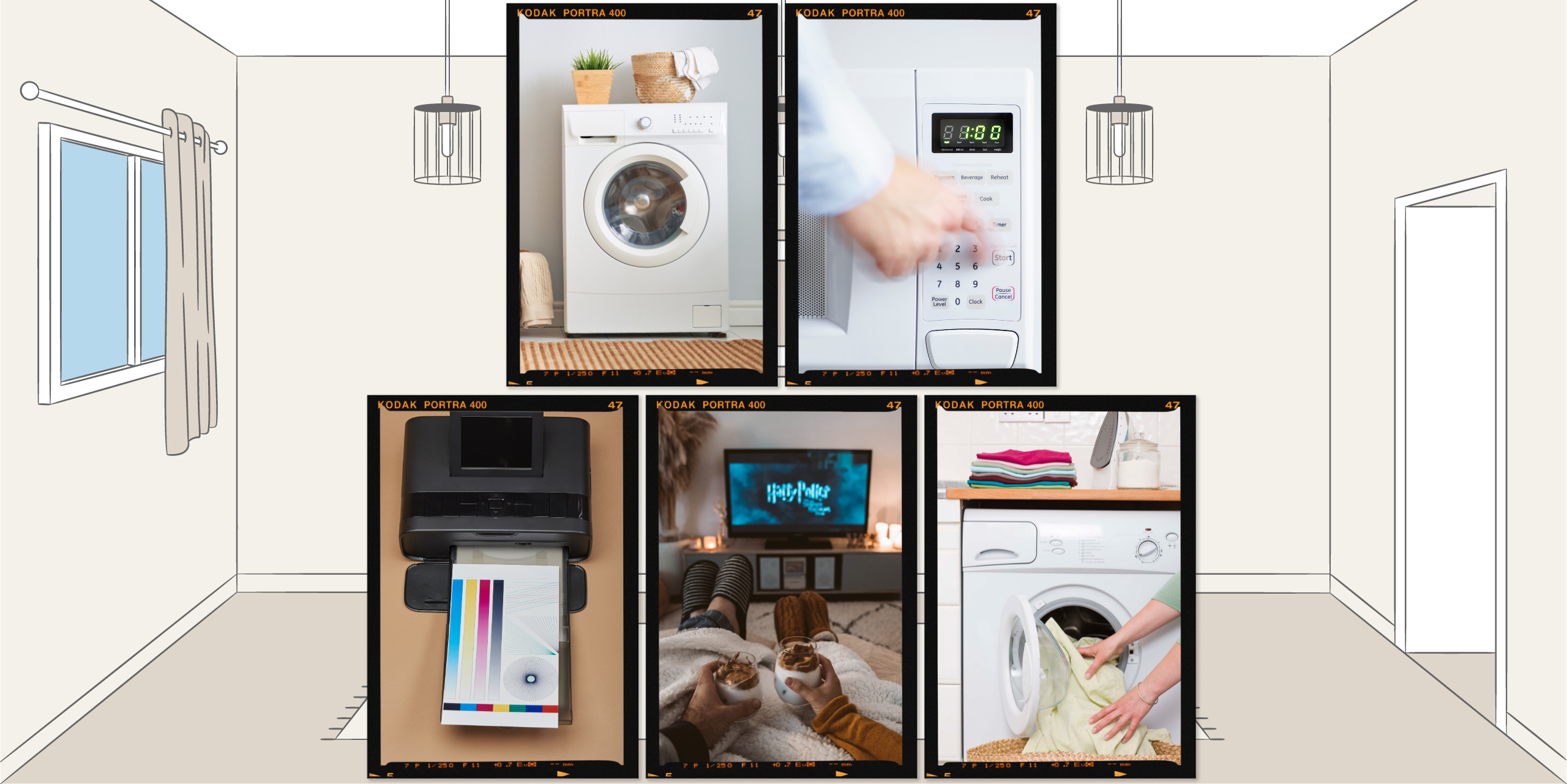 Some very simple changes can make a huge difference and more importantly, could save you the same amount as a weekend away in Europe!
So, all we ask is you have a think about what devices you have plugged in and whether they need to be.
Happy saving folks!